Site Plan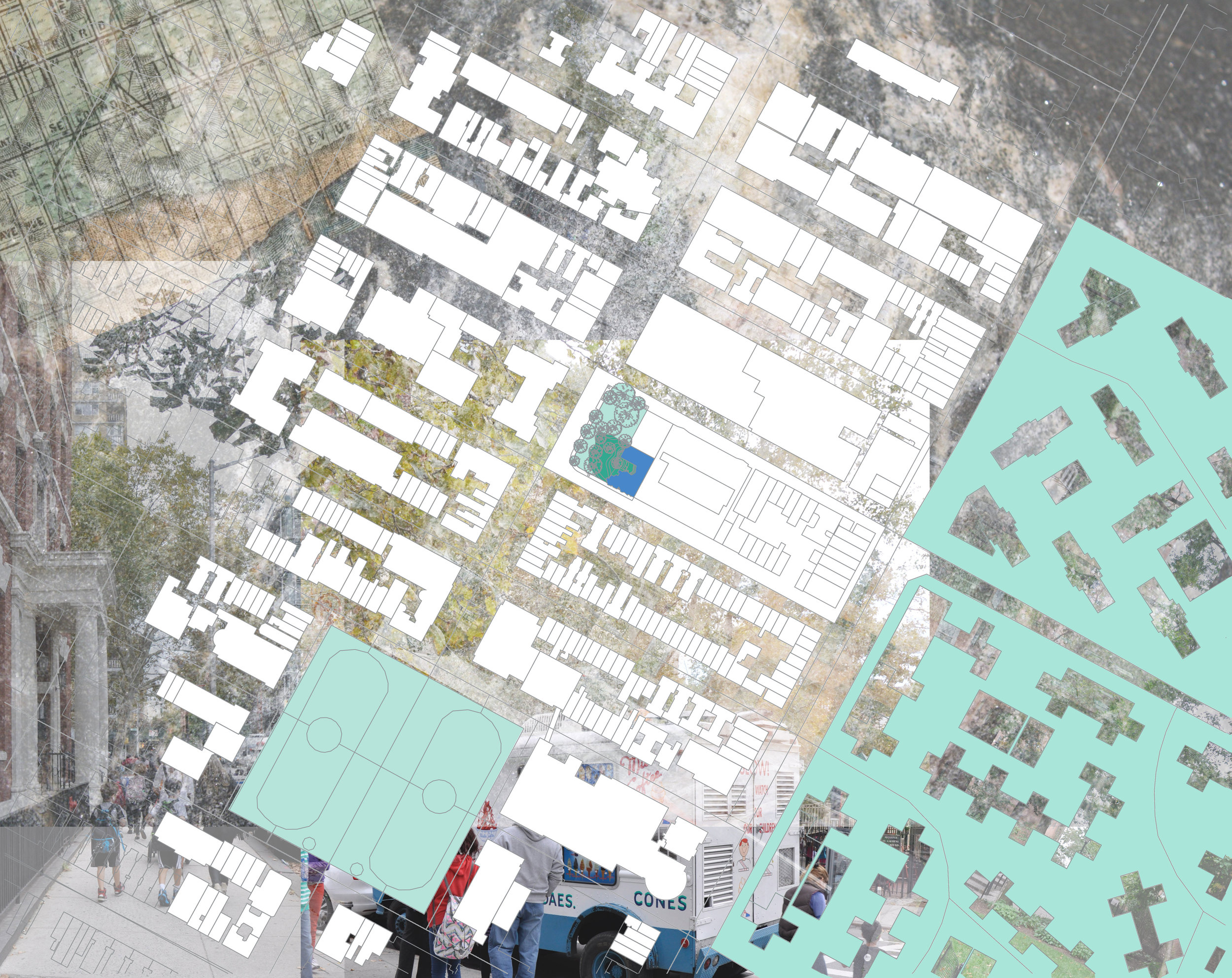 Extended Site Plan
Note proximity to green spaces.
Rocks and Education: #manhattanschist layers.
In many ways, the developing goals of children in the upk program resemble that of striated rock formations--older layers on the bottom, newer layers on the top; highly differentiate upper layers due to exposure to elements, and more stable base layers at the bottom.
Connecting #universalpreknycgoals with #manhattanschist layers.
Younger kids mimetically learn from older children by traveling up the building.
Diagrams
Green for views and access to green space. Yellow for educational/classroom areas. Blue for circulation.
UPK_Site Analysis